Frontlines: Fuel of Bad Servers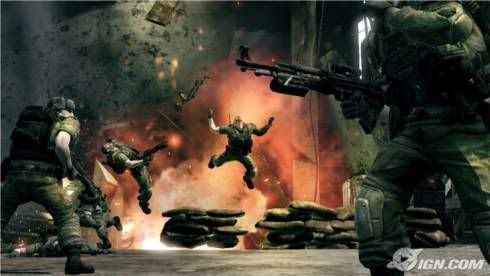 I have completely enjoyed the single player Campaign of Frontlines but the Multi-Player has not lived up to the billing. I have sat in KAOS servers for over an hour "warming up" waiting for the requisite 24 players to show up to start the match, but it has only started 1 time out of about 20 tries. Also, I have given the smaller games a shot, but have not finished a single MP game.
I am very happy with the Campaign, lots of weapons, decent AI and challenging levels, but I bought this game for the MP and so far it has not lived up to ANY advanced billing. If this game follows suit with other Online games there should be some kind of patch in the works for the current MP system, and until then I will be working on clearing all the achievements in the Single Player portion of the game.
I am checking with the games developers almost every day and trying to get some kind of update on the situation and as soon as I do, I will post it up here.
Arnett Out!