Frontlines…. Almost Here!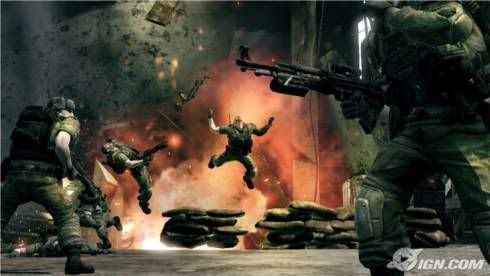 Frontlines is a fight to control the last supplies of natural resources on the Planet. The struggle between the Western Coalition (United States and the European Union) and the Red Star Alliance (Russian / Peoples Republic of China) is an epic battle for World Supremacy. The Single Player Campaign is non-linear as you attemp to advance your Frontline into enemy territory. The real story here is the multiplayer !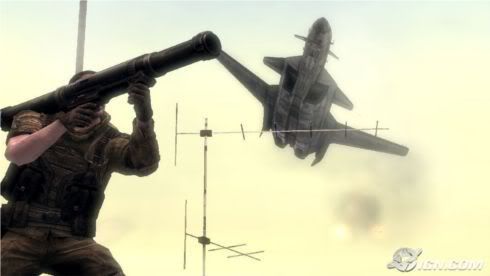 Featuring up to 32 person multiplayer and boasting some very interesting hardware, this game looks like it will be very fun for months to come. Controlling soldiers, ground based drones and aerial attack aircraft this game looks to bring the multiplayer experience to a new level on XBox Live. Along with the amazing options for fighting comes the multiplayer servers, you have the option to open up your own server (host) for games with 8-16 players, but above 16 players and the match gets hosted by THQ servers (makers of the game), with up to 32 players duking it out with virtually no lag involved! These servers were placed strategically across the globe at Microsoft approved locations to provide the best connections for the majority of players. Fronlines also features the Unreal 3 graphics engine which provides lightning fast 3D modeling for awesome detail and fast speeds on the Battlefield.
Check out the entire interview with the General Manager of KAOS and THQ Development here
If you are interested in checking this game out, the Demo is available inside the Marketplace Blade of XBox Live.
Officially the release day has been set for February 25, 2008.