Are you Ready for Conflict: Denied Ops?? Release Date 2/12/2008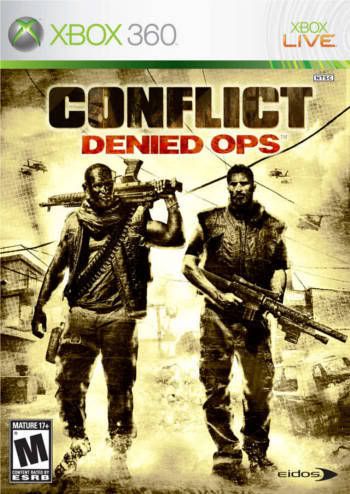 This game looks to be very interesting in it's gameplay, very similar to Army of Two. The game advances through battles taken right from today's Headlines, Russian Nukes, African Blood Diamonds and military coups are all served up for your shooting pleasure. You play as two CIA operatives sent in to clean up these problems and the game allows you to constanly switch between either of the two main characters in the game. A command system allows you to tell your partner to attack or fall back, provide cover fire, retreat or advance to your position, very similar to commands we have all become used to in games like GRAW and Rainbow Six.
In addition to the Single Player Campaign the game offers 2-4 player online co-op and 16 player multiplayer deathmatch, team deathmatch a some custom games.
Look for this game to hit shelves February 12 2008!
Link to Official game site here